I'm a big fan of Paducah.  When I describe it to people I sound like I work for the Chamber of Commerce.  Joe has started referring to me as The Palooka from Paducah.  I don't mind – I've got a lot to say about it.  First, let's address the elephant in the room: Why Paducah?  Short answer: Dan and I came here a couple of years ago to help a hospital with an Epic install and it was a fascinating and appealing place.  
Well, not around I-24, exit 3, which is where you stay if you're a business person.  No matter where you call home, exit 3 is full of familiar names: Best Buy, Home Depot, Sam's Club, Lowes, Kohls, Panera, IHOP, Olive Garden, Chick-fil-A, Chuck E. Cheese, and so forth. Lots of hotels are clustered around exit 3 and the vast acreage of retail surrounding it.  If that was all you saw of Paducah, you'd probably not be back unless you needed something at Walmart – which I did and readily found last night.  
But then there's the 20 blocks of the historic downtown and LowerTown Arts District and that's another story.  Let me start out by saying that if you're an artist looking for a location to relocate to, have I got a place for you!  There are three historic districts with a variety of buildings of all different sorts, in various degrees of preservation.  There is a nationally recognized Artist Relocation Program and lots of cool buildings that sell for silly (if you're from Boston) money and a $44 million dollar performing arts center.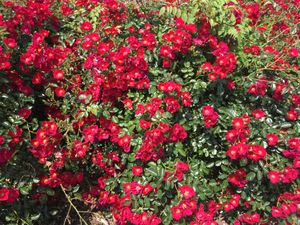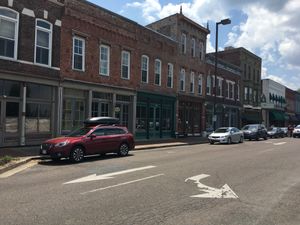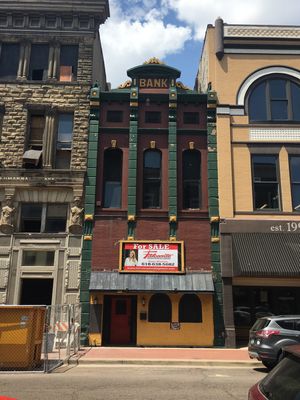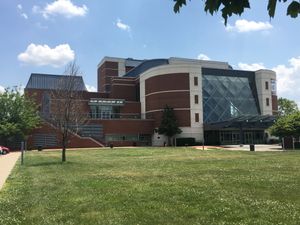 It is a UNESCO Creative City (only three in the US) and the world's seventh City of Crafts and Folk Art.  It has got the National Quilt Museum, which may elicit a big ho-hum from you, but trust me, these ain't your grandma's quilts.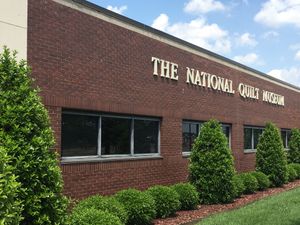 I'm no quilter, but my mind was blown – several times.  Tracey, a friend from Mount Auburn (who is a quilter) mentioned it, but I wasn't able to go there when Dan and I were in town.  They prohibit photos, so I'll play fair and not post the ones I surreptitiously took (my bad), but there were some jaw-droppers. 
Located in western Kentucky halfway between St. Louis and Nashville, the town was founded in 1827 by William Clark (yes, the Lewis and Clark guy) because of its strategic position at the confluence of the Tennessee and Ohio Rivers.  It was a thriving port, and the site of the largest railroad locomotive workshop in the country and a uranium enrichment plant, all of which have disappeared as the national economy changed over the last 50 years.  The record-breaking, historic flood of 1937 led to the replacement of earthen levees with a flood wall, now painted with murals.  Current population is about 25,000.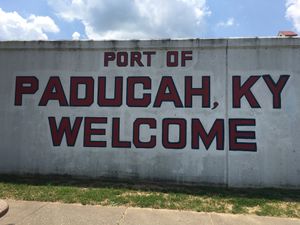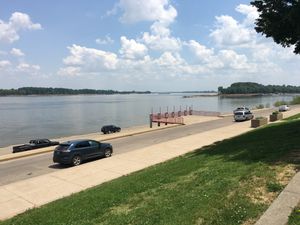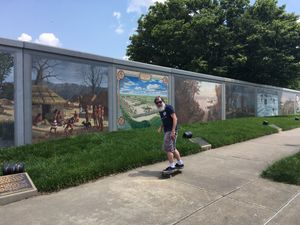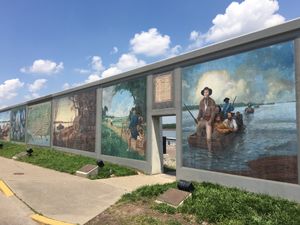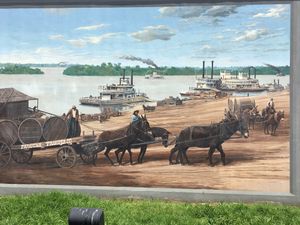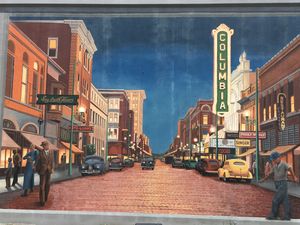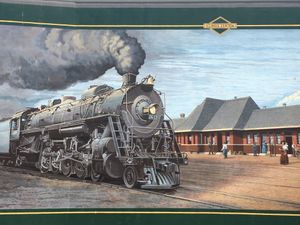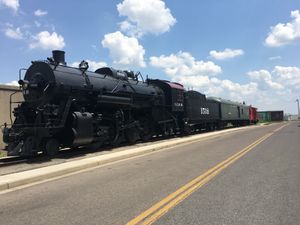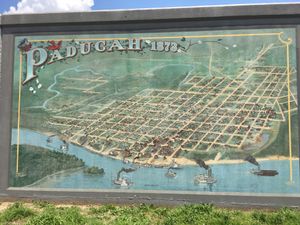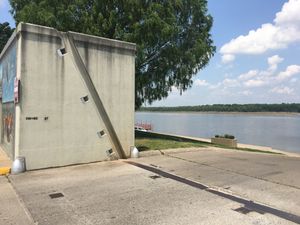 I stayed at the Dixie Rose, which Patty has been running as an Airbnb since last August.  It's a complete apartment – airy, quiet, quaint and definitely unique.  The house is a 125 year old Queen Anne Victorian with a vintage patina.  It's close to restaurants, craft breweries and coffee shops.  I'd recommend it highly if you come to town.  Patty's husband, Phillip Phillips has been doing leather work for 40 years and the main floor houses his workshop and studio.  There are all kinds of neat things there – I bought a new and unusual guitar strap.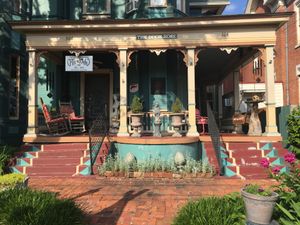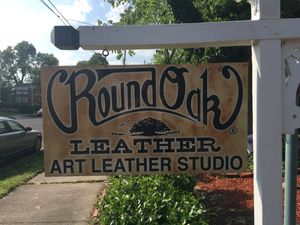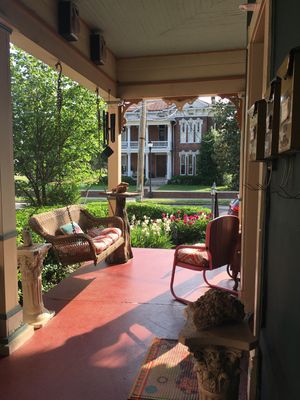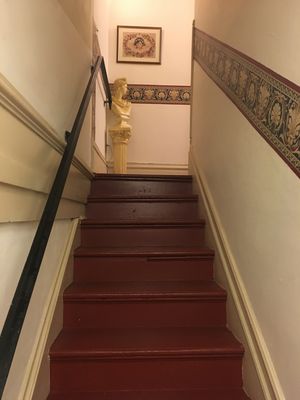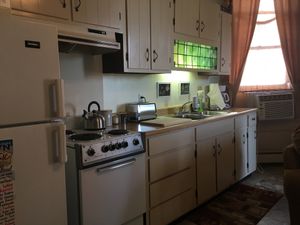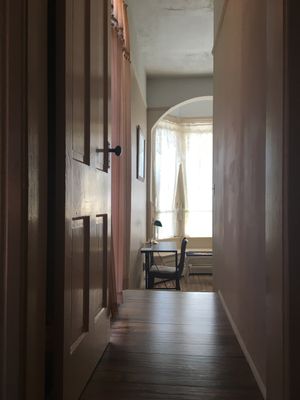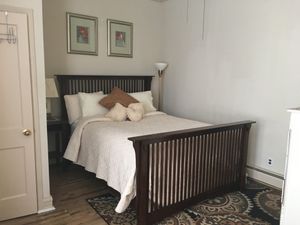 The only downside to my stay was when I went to Paducah Beer Werks, intending to play some music.  I had my approach worked out: "Do you have live music here?  Do you have any tonight?  No? Do you want some?"  But they were closed.  So I went to Doh's.  Closed.  PJ's?  Closed.  The Freight House?  Yup.  In fact, every place in LowerTown was closed.  Sunday in the South – I should have known.  So I went to a locally-owned Caribbean place in the Exit 3 area … and it was mobbed! … every seat was taken and there was a waiting list.  And then, as they say, light dawned on Marblehead: it was Mother's Day!  I ate at the bar, which was fine by me and had a tasty jambalaya.  Gumbo for the Palooka from Paducah.