Montana, as I've said before, is big.  Seriously big: 559 miles wide by 321 miles tall.  Just for reference, Massachusetts is 190 by 50.  So it's not impossible to drive across it in a day, just arduous and exhausting.  I'm on vacation and saw no reason for either, so my plan was to first make the big push from Glacier to Glasgow (366 miles); I wasn't looking forward to 6½ hours on the road, but that would knock off a big chunk of the driving.  Then I'd go on to Miles City (200 miles) and the Black Hills (217 miles).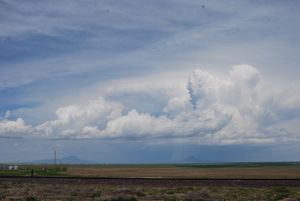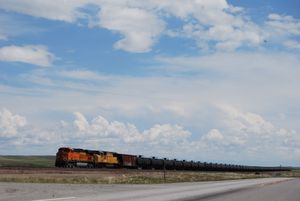 On the way to Glasgow I stopped at the Museum of the Plains Indian in Browning, Montana, which had a terrific collection of historic clothing, horse gear, weapons and household implements, as well as exhibitions about Plains Indian culture.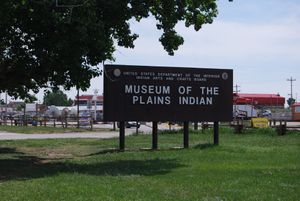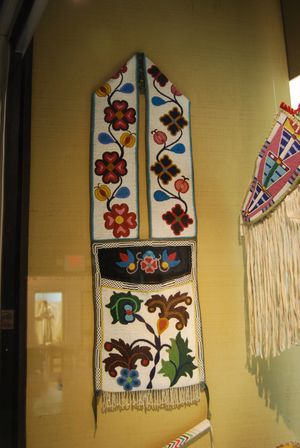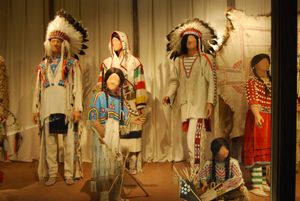 The terrain is mostly the gently rolling hills and hummocks I've become familiar with.  Wherever a stream or river had cut into the land there were bluffs which exposed the many layers of sandstone beneath.  Lots of trains; big sky.  As I approached Glasgow I encountered a dramatic thunderhead which fortunately dumped its rain to the north of me and a double rainbow urged me onward.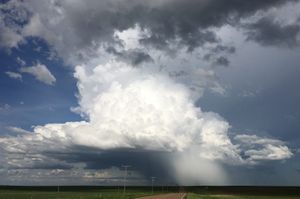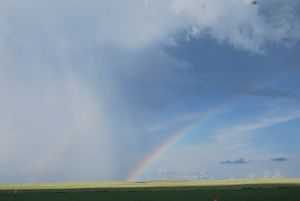 Glasgow (population 3500), by the way, is the county seat of Valley County, Montana and according to Wikipedia was named after the Scottish city when a man spun the globe and it landed on Glasgow, Scotland.  
Surveying places on Airbnb can be tricky.  You read the descriptions and look at the pictures to at least get a start.  The reviews are helpful, but people are more likely to post a positive review than a negative one, so they don't always tell the whole story.  Places fall into two categories: a room in someone's house/apartment/condo or an entire private space.  Some of the former are fine, others even remarkable, though a few are barely adequate and unexceptional.  There was at least one that Trish would not have abided, although, as she often observed with a raised eyebrow, my tastes are less demanding, perhaps even questionable … except for choosing her.  Some of the private spaces – such as the cabin in Irwin – are spectacular.  
Price isn't always a reliable guide to quality.  There were a bunch of listings which referenced the eclipse and clearly were a one-off way to make a bundle.  I could do that with my house in Boston at college graduation times and pay one or two month's mortgage.  Fancy-pants towns – Sun Valley, Jackson Hole – generally command big money; there are exceptions, but you have to search carefully for them.  
Rural areas run to the lower end of the cost scale, but can be very high in quality.  The "Historic Log Cabin" in Glasgow was not inexpensive ($98/night), but captivating and charming.  It was built as a hunting lodge in the 1930's and is chock full of interesting antique and vintage items – like the red fridge used for storage (the real one was stocked with bread, eggs, strawberries, grapes and all manner of tasty stuff.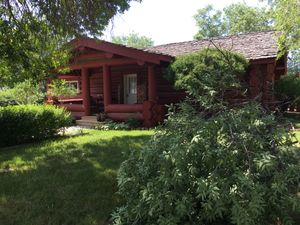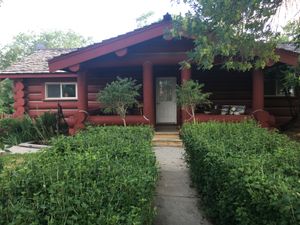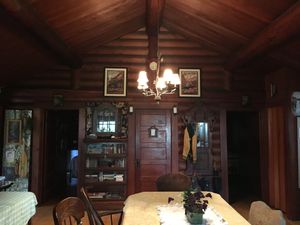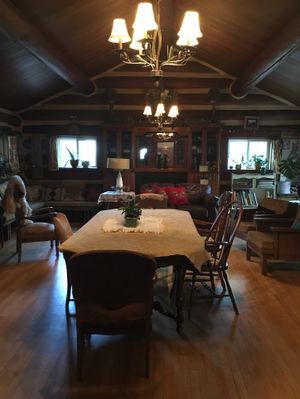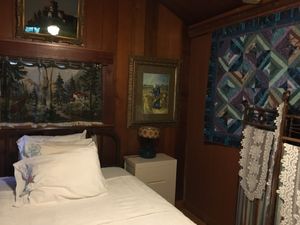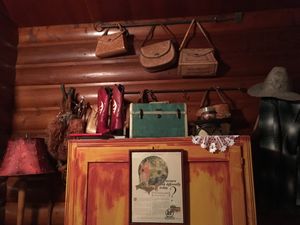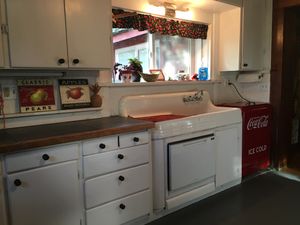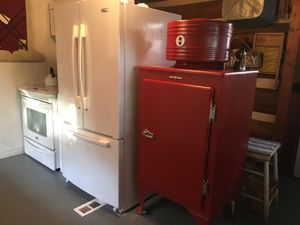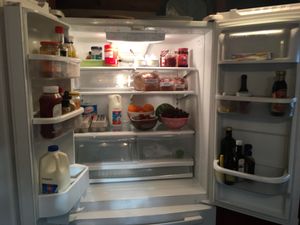 Pretty exhausted from my drive, I slept like a log (sorry) and awoke rested.  I spent some time in a coffee house (The Loaded Toad), luxuriating in the Internet, blog writing, catching up on email, drinking a latte and eating a pecan scone.  
I visited the Valley County Pioneer Museum, which had an extensive and wide-ranging collection of items relating to the Indians, cowboys and history of the region.  As a historical aside, note the horizontal green metal contraption behind the nurse.  That is an "iron lung," something you may have heard of, but never seen.  These were the respirators widely used as part of the treatment for polio since many patients were unable to breathe on their own.  While in medical school, I spent the summer of 1970 at the Howard Rusk Rehabilitation Institute on Roosevelt Island in New York City, which had a roomful of these – one of the last two "iron lung wards" on the east coast.  It was chilling.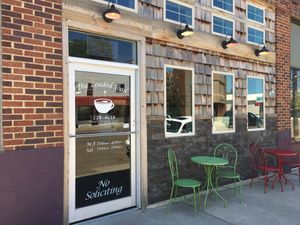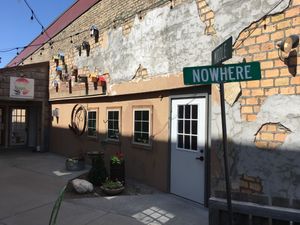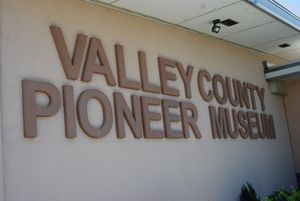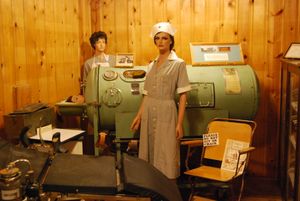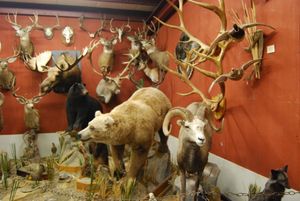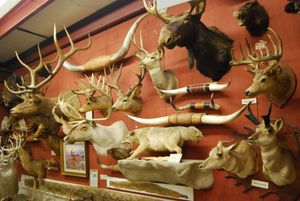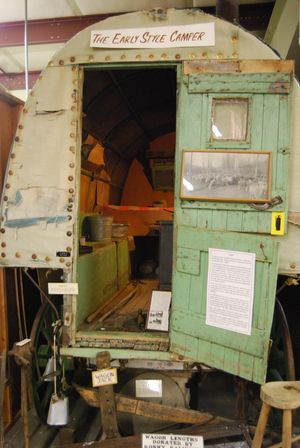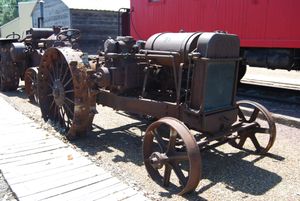 I could have spent half a day here, but needed to be off to Miles City, further south in Montana and then to the Black Hills.  On the way out of town I was able to document further evidence that dinosaurs were cotemporaneous with current mammals.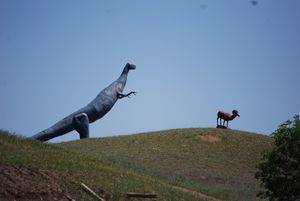 My Airbnb in Miles City was in category 1 – just a bedroom, but I slept well and Kamala was lovely.  We had a long, interesting talk.  She and her husband are from Nepal – he's a hospitalist at the regional referral center for complex medical cases, but was on call during the time I was there so I didn't get to meet him.  I don't know where he went to medical school, but he did his residency at Baltimore's University of Maryland Medical Center.  I spent a year at Johns Hopkins Hospital in the same city and know that that's an excellent facility.  She told me how welcoming the community had been and how pleased they were that he was practicing here since there had been no in-house coverage before.  
Bear with me for a political digression.  It put me in mind of one of the idiocies of the Trump immigration fiasco.  We don't have enough medical school graduates to fill residency slots on many hospitals around the country.  A 2015 study found that almost a quarter of residents across all fields, and more than a third in subspecialty programs, were foreign medical graduates.  Many residency positions at Mount Auburn Hospital, where I practiced, are filled by foreign medical school graduates.  We are a Harvard teaching hospital and attract really smart, dedicated people.  The uncertainties and racism of recent policies have made it much more challenging to fill these slots, even in desirable situations such as ours.  Programs have suffered. 
More than 40% of primary care doctors in America trained in other countries and more than half of those who focus on caring for older patients have as well.  Not only that, but they are more likely to practice in areas of the country where there are shortages – typically rural, red-state areas.  Yet another way in which the plan to make America great again involves screwing its citizens.  I found it interesting that in all my travels on this journey I only saw three Trump stickers or posters – and I was in dozens of states.  Even his supporters know that he's an embarrassment.  
End of rant.  It's been a pleasure to get away from politics for a while, though.