I spent the night at Uncle Buck's Lodge, based on a tip from Dean Settle via Kevin's Facebook page.  Good call - thanks!  Nice people, good lodging and some cool horseplay.  Walt runs the ranch and Marilyn tends to the lodge.  She offered (and I enthusiastically accepted) dinner – a tasty chicken stew, mashed potatoes, salad, blueberry muffins – and a hearty breakfast.  She was very well-read and we had an interesting conversation about healthcare, the ACA and the drug addiction problem.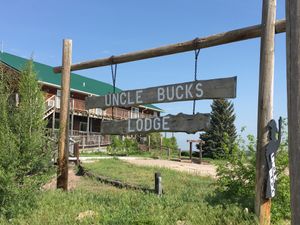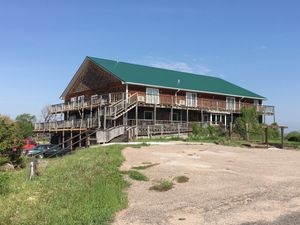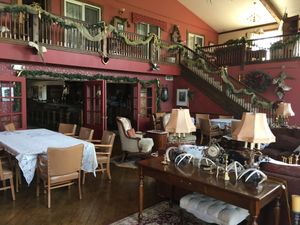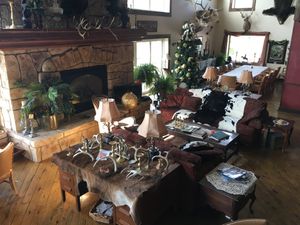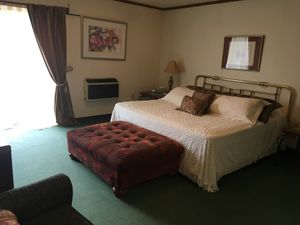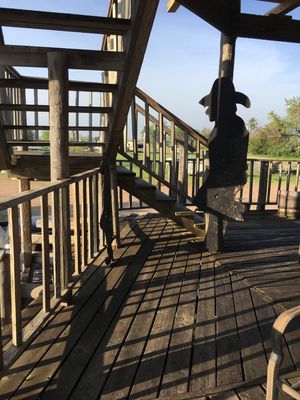 Sometimes
As I drove further along route 2 into western Nebraska, I entered Mountain Time and gained an hour.  That was a good thing because I had a lot of ground to cover.  The rolling sand hills became taller and although not quite mountainous, they acquired some grandeur and prominence.  The valleys between the hills were flat and some contained a broad lake or a marsh.  They were often bordered by a few farm buildings, a barn, a small silo, a house or two.  The roads, too, changed and rather than being straight, they became arcing, with broad sweeping curves around the lakes.  The railroad tracks, on the other hand, were on trestles and went straight across the water.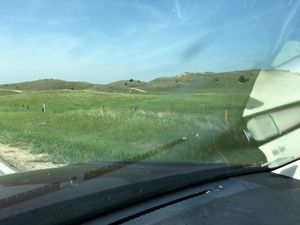 Although the hills were clearly made of sand, confirmed both visually and by a bit of exploration, they must rest on an impermeable material in order to retain water – sandstone seems most likely, given the nature of the terrain.  The Sandhills are an important resource to recharge the Ogallala Aquifer, which is increasingly being relied upon and drained both for drinking water and irrigation.  It's a serious ecological and economic issue for this region and was one of the concerns regarding the Keystone XL pipeline, since an oil spill would be potentially catastrophic. 
I noticed that the train tracks were in tip-top shape, actively maintained and in regular use.  BNSF Railway is the largest freight railroad network in North America, with over 32,000 miles of rail across the western two thirds of the US, resulting from the merger or acquisition of nearly 400 different railroad lines over the course of 160 years.  It transports grain, industrial products, building materials and consumer goods, and enough coal to generate around ten per cent of the electricity produced in the United States.  It is a wholly owned subsidiary of Berkshire Hathaway, which is controlled by investor Warren Buffett, affectionately known as the Oracle of Omaha.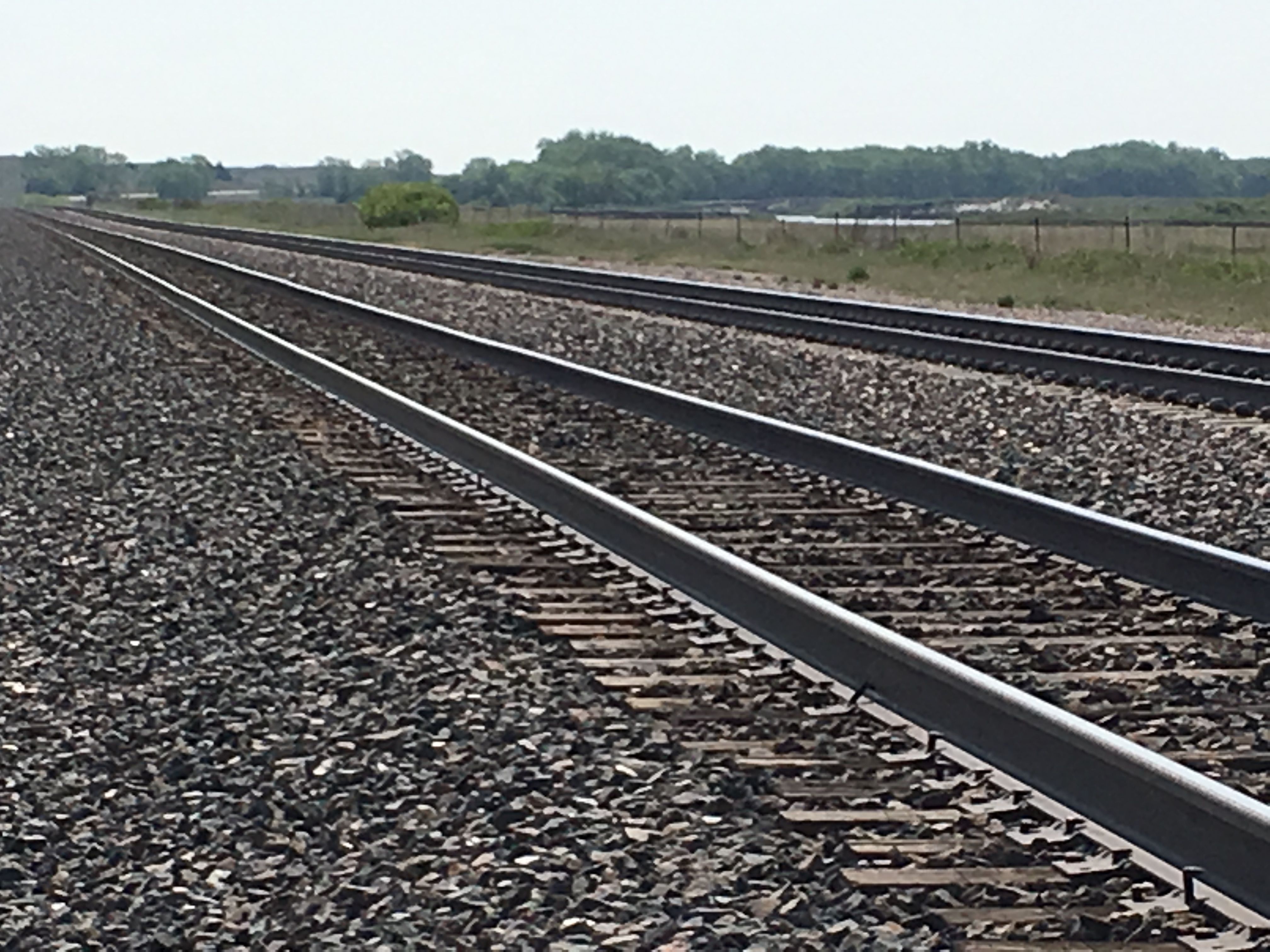 Every other train seemed to be hauling coal and they are huge.  I counted them then at over 135 cars and over a mile long when I passed one travelling in the opposite direction.  (SAT question: if you're going 70 mph in one direction and a train passes at 30 mph in the other and you drive a mile to pass it, how long is the train?  My SATs are long in the past, so I'm not even going to tackle this one.) 

Here's a train from one side of the horizon to the other:

The Powder River basin in Wyoming and Montana produce 40% of US coal production because that coal is relatively low-sulfur and close to the surface so strip mining is economically viable.  Even though the trains are cool, the eco-concern side of me is winning.  It occurred to me that if one of these trains also carried portapotties it could be called a john coal train.  Sorry … bad jazz joke. 
The hills become more massive as you drive west.  I tried to visualize the region as an enormous sea and to think about the currents that would have deposited sand and silt so as to create these hills.  There must have been huge currents funneling through to create the relatively smooth valleys between these seamounts.  
Things changed with time and continental drift – which, by the way, is still going on.  For example, the tectonic plates below Australia continue to move the country a few inches north each year, resulting a shift of 5 feet since the last GPS adjustments were made in 1994.  The upshot is that Australia's GPS data is increasingly out of sync with accurate positioning devices.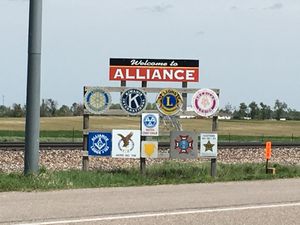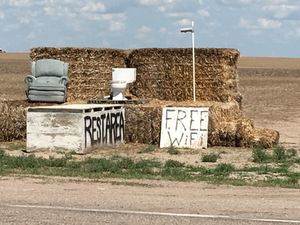 My first stop was to be Alliance, Nebraska, the location of a particularly clever geothermal heating system that I wanted to see.  Unfortunately, no one was home when I arrived.  I won't bore the non-geeks reading this with details about Greenhouse in the Snow, but only point out that they grow lemons and oranges and flowers throughout the harsh Nebraska winters without any other heat source.  Text me if that sort of thing interests you.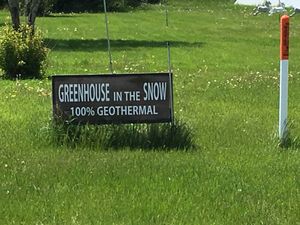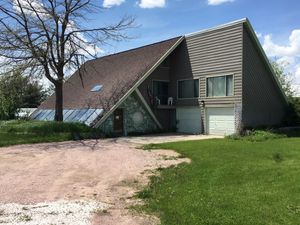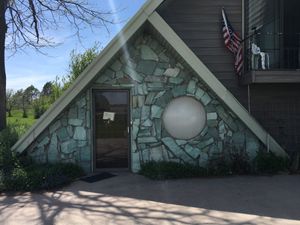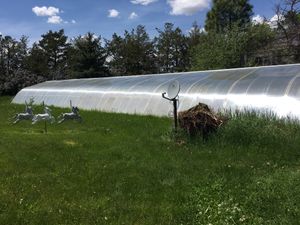 That side trip also offered an opportunity to visit Carhenge, not your usual roadside attraction.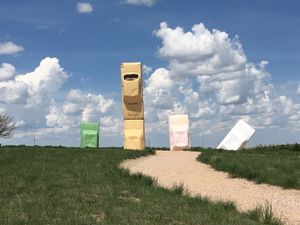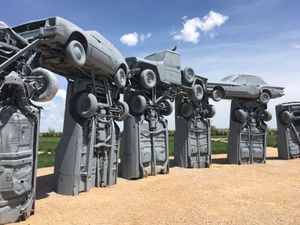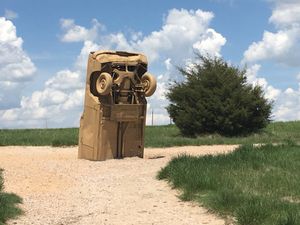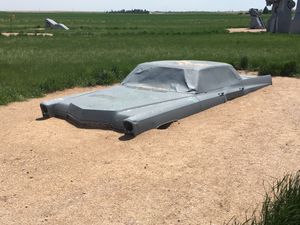 I turned south towards Scott's Bluff, heading to Wildcat Hills State Park.  The landscape took a dramatic turn as I got closer, with remarkable rocky outcroppings on many hills.  I asked at the visitors center how many people were camping there, but they didn't know – it's self-check-in.  Having previously called and asked the ranger which campsite was the best, I headed to #6 and found myself the only person in the park.  I made camp, took a walk and lounged about, drinking wine and thinking about my travels, secure in the knowledge that multiple checks of weather.com had assured me that there was zero chance of rain.